Lemon scented hand cream, velvety-soft, moisturizing and soothing. With Macadamia seed oil*, Shea Butter* and Olive Oil*, help to prevent the cracking of the skin and give an immediate relief to the hands.
For all skin types, also the very sensitive ones.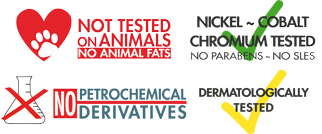 *da Agricoltura Biologica ~ * by Organig Farming.